Why Pella Doors are the Preferred Choice for Contractors and Homeowners Alike
There are so many choices in the market when it comes to replacement windows, it can be hard to know where to start. But for nearly a century, contractors and homeowners alike have flocked to Pella's superior products.
What gives Pella such staying power? How does it beat out the competition year after year? 
While Pella isn't the least expensive option on the market, they do offer the best value for the high-level of quality. When compared to other brands (such as Andersen) that offer the same top-of-the-line product, Pella windows regularly come in at a lower price point.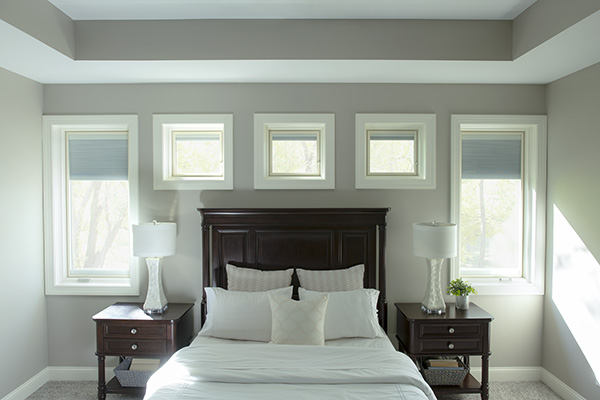 This is especially true for their energy-efficient models. Pella has invested heavily in engineering windows that are well insulated and have a better seal, saving you money down the road by ensuring that their windows will keep your energy costs down. And since their products are less expensive to begin with, you recoup your investment much faster. 
Pella also offers a much larger selection of designs, sizes, and materials than its competitors, giving homeowners more options to choose from. Innovation and unique design have always been a cornerstone of Pella's brand, and it truly shows in their vast and varied catalog of products.
On top of that, their windows are designed to be low maintenance and long-lasting, and come with some of the best limited lifetime warranties in the industry.
It's easy to see why contractors and homeowners love Pella's products – they are competitively priced, but still offer exceptional value with their energy-efficiency, wide selection of options, and superior durability. Contact Carolina Exteriors today for a free design consultation.
60% Referral & Repeat Customer Rate Professionally Credentialed Construction Project Managers [NARI] Manufacturer Trained Installation Teams 10 Year Written Workmanship Warranty Flexible Project Financing Options 5-Star Reputation 60% Referral & Repeat Customer Rate Professionally Credentialed Construction Project Managers [NARI] Manufacturer Trained Installation Teams 10 Year Written Workmanship Warranty Flexible Project Financing Options 5-Star Reputation 60% Referral & Repeat Customer Rate Professionally Credentialed Construction Project Managers [NARI] Manufacturer Trained Installation Teams 10 Year Written Workmanship Warranty Flexible Project Financing Options 5-Star Reputation
© 2021, Carolina Exterior Plus | Sitemap