Should I Replace My Roof or Siding First?
Around 80% of all U.S. houses are at least 20 years old, so it's no surprise that homeowners are planning more renovations than in the past. When your exterior is showing signs of wear and tear, it can be hard to decide which project to tackle first. Does it make more sense to replace your roof first or should siding be your first priority?
We're here to help! Continue reading to learn which order works best. 
What Comes First?
Here at Carolina Exteriors, we recommend that our customers start by replacing their roofs and then take care of their siding replacement. Why does it matter? If you replace your siding first, you run the risk of damaging the new siding during the roof replacement. 
In many cases, the homeowners we work with decide to get both projects done at the same time to get it all out of the way at once. That makes it even easier for our team to replace your roof and then install new siding quickly, so you can get back to enjoying your home. 
What Happens During a Roof Replacement?
So, what can you expect when you hire Carolina Exteriors to replace your roof? We'll start by giving your roof a thorough inspection. From there, we'll talk to you about the different roofing materials we use. We're proud to offer high-quality shingles from CertainTeed and Owens Corning, two of the leading roofing manufacturers in the country. They both offer a variety of shingles in different styles and colors, so you can choose one that perfectly matches your aesthetic. 
Once you've made your decision, we'll move forward with removing your old roofing and installing the new shingles. After we complete the job, we'll clean up and remove any debris, so it looks like we were never there.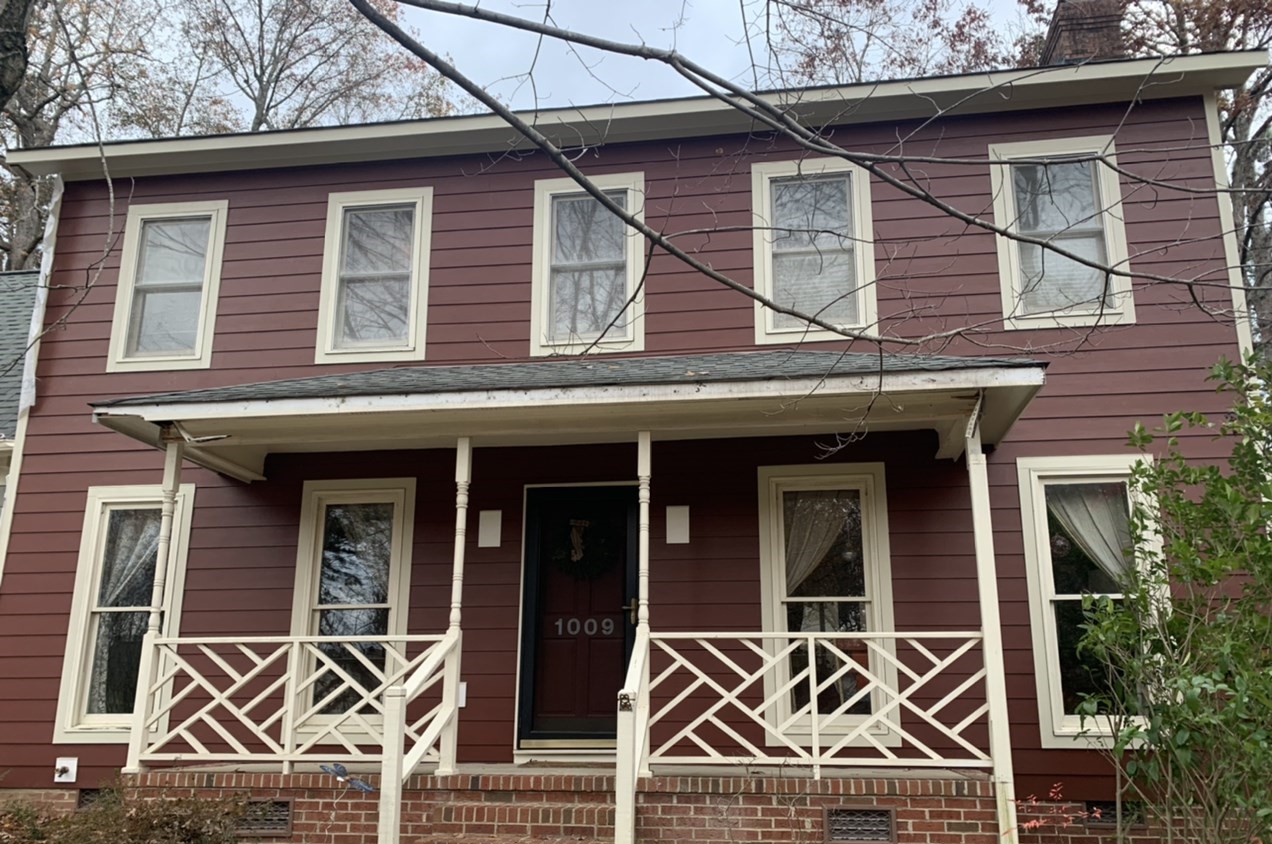 What Happens During a Siding Replacement?
Whether you decide to replace your siding at the same time as your roof or you wait a bit, the process is the same. First, we'll remove your old siding and assess the state of the wall beneath it. We'll look for signs of rot and water damage and come up with a repair plan if needed. 
Once the walls beneath your siding are in good shape, we'll install insulation as needed before installing your new siding. We offer James Hardie fiber cement siding, which is a low-maintenance, high-quality material specifically designed to withstand the weather extremes we experience here in North Carolina. 
We offer a variety of plank, shingle, and panel options in a number of different colors and textures to give your home unmatched curb appeal. After we're done installing the new siding, we'll do a final inspection, clean up after ourselves, and answer any remaining questions you may have. 
We're Here for All Your Exterior Remodeling Needs
Now that you know to schedule a roof replacement before a siding project, you can start planning out your renovation timeline and budget. The Carolina Exteriors team would be happy to take care of both projects at the same time or help you develop a schedule that works best for your needs. 
To take the next step toward an upgraded home, contact us today to schedule a free consultation.
60% Referral & Repeat Customer Rate Professionally Credentialed Construction Project Managers [NARI] Manufacturer Trained Installation Teams 10 Year Written Workmanship Warranty Flexible Project Financing Options 5-Star Reputation 60% Referral & Repeat Customer Rate Professionally Credentialed Construction Project Managers [NARI] Manufacturer Trained Installation Teams 10 Year Written Workmanship Warranty Flexible Project Financing Options 5-Star Reputation 60% Referral & Repeat Customer Rate Professionally Credentialed Construction Project Managers [NARI] Manufacturer Trained Installation Teams 10 Year Written Workmanship Warranty Flexible Project Financing Options 5-Star Reputation
© 2023, Carolina Exterior Plus | Sitemap