How to Spot a Bad Roofing Company in the Raleigh, NC Triangle Area
How to Spot a Bad Roofer in the Raleigh, NC Triangle Area
Did you know that in North Carolina, anyone, yes anyone, can set up shop and call themselves a roofer? There's no state licensing or registration requirements. That's right, have a phone, a vehicle, a ladder, hammer and nails – you're now a roofer! What does that mean? This means that there are plenty of "roofers" to choose from in the Raleigh Triangle metro area. However, minimal requirements means there's also a higher probability of roofer fraud or simply bad roofers. How do you know the roofer you choose is one that can be trusted? It's extremely important to do your research before hiring anyone to work on your home, especially a roofer. Ask friends and family for referrals, check neighborhood or community websites (Next Door), check the BBB, scour the web for customer reviews and of course, listen to your gut when it comes to red flags. If it seems too good to be true, it probably is.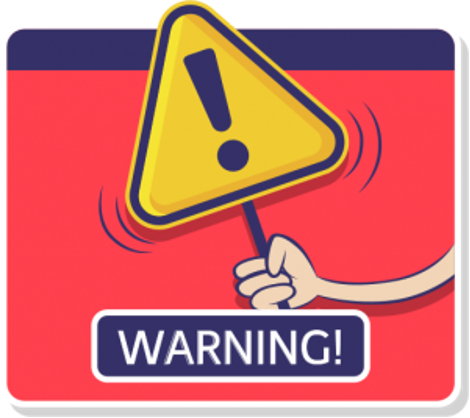 Here are a few warning signs to look for when it comes to bad roofers:
Upfront Payment in Full
If a roofer asks for payment in full, upfront, before any work is done, that's a sign of financial instability, likely a result of a poor decision making. Deposits are ok to secure materials and pricing, but you should never pay for a job in full before work starts.
No References or Credentials
A professional roofer should be able to provide you quickly and easily with a reference list. References are past customers who can be contacted and asked about their experience and the end result. Pro Tip: don't just accept a list of names, contact information should be included so you can reach out to them and ask them about their experience firsthand. Professional roofers should also be able to validate their manufacturer credentials (i.e. CertainTeed Select ShingleMaster, Owens Corning Preferred Contractor, etc.), which are earned through continuing education, training, customer satisfaction and of course, experience. Be sure to ask for references and credentials when interviewing any roofing contractor. If they refuse to give references or show credentials, you're better off finding a roofer who will.
Find out more about what it means to be a CertainTeed Select ShingleMaster Contractor
Lack of Insurance
Although there are no formal licensing and insurance requirements to be a roofer in North Carolina, it doesn't mean there shouldn't be. Insurance protects you, as the homeowner, in the event that an accident happens on the job. General Liability and Worker's Compensation Insurance should be verified – ask to see certificates verifying coverage, including the policy numbers and expiration dates. Pro Tip: It's also a good practice to call the insurance agent and verify the information you've been provided is accurate. An uninsured roofer is not concerned with you as a customer and you are taking great risk by hiring any roofer that is not properly insured.
Lack of Communication
You call, text, email, and leave messages only not to hear back – have you ever worked with someone like this; it's frustrating! Then, imagine you have to repeat this cycle a few days later because you hadn't heard from them. It's impossible to feel confident and believe someone like that has your complete satisfaction in mind; or better yet, can be trusted with a roof replacement project. If you find yourself dealing with a roofer that is nearly impossible to reach, that's a tell-tell sign this isn't the best roofer for your project…a roofer that can't communicate with a potential paying customer probably isn't a very good roofing contractor in general!
Lack of Good Reviews….Or Any Reviews
Today, everyone reads online reviews before making any sort of purchase, regardless of how much a good or service costs. Reviews are a great place to start to provide you with an idea of what it will be like working with a company before signing a contract. If you search for the roofing company by name and you find either all bad reviews, a lot of positive reviews in a short timeframe or worse, no reviews at all, you should reconsider. Poor reviews or no reviews could be an indicator that the company isn't doing great work, or perhaps is just starting out, which can also be a bad sign. You should never be afraid to ask about poor reviews or why the company doesn't have any reviews.
Research and thoroughly vet any roofing company before you hire them. Doing so not only can save you $1000's in the long run but undoubtedly will help you avoid a poor contracting experience. Have questions? Contact Carolina Exteriors or call / text 919-886-7587 to get started today!
60% Referral & Repeat Customer Rate Professionally Credentialed Construction Project Managers [NARI] Manufacturer Trained Installation Teams 10 Year Written Workmanship Warranty Flexible Project Financing Options 5-Star Reputation 60% Referral & Repeat Customer Rate Professionally Credentialed Construction Project Managers [NARI] Manufacturer Trained Installation Teams 10 Year Written Workmanship Warranty Flexible Project Financing Options 5-Star Reputation 60% Referral & Repeat Customer Rate Professionally Credentialed Construction Project Managers [NARI] Manufacturer Trained Installation Teams 10 Year Written Workmanship Warranty Flexible Project Financing Options 5-Star Reputation
© 2023, Carolina Exterior Plus | Sitemap